For who:
For you who have played modern nyckelharpa or fiddle for some time, can tune your instrument and already have a relatively wide repertoire. With our experienced teachers you will be able to take your playing one step further."
Course contents:
The participants are grouped together according to level of playing. In focus is repertoire from different parts of Sweden on fiddle and nyckelharpa. Playing technique, rythm and the music's role as dance music is emphasized in the course.
Other information:
Course open to participants on fiddle and modern nyckelharpa (three or four rows of keys). Contact us (course@lekstugan.info) if you want to take part with an other bowed instrument.
Accomodation is not included in course fee, but participants can book B&B stay at Hagaberg directly. Participants may also arrange their own stay elsewhere.
Caroline Eriksson
Caroline Eriksson is a nyckelharpa and fiddle player from Trosa in Sweden. She has a degree in folk music from the Royal College of Music in Stockholm and is working as a music teacher and a musician.
Biography:
Caroline has a broad repertoire but is specializing in folk music from the provinces of Södermanland, Dalarna and Uppland. Caroline hold the title of riksspelman, or "National Folk Musician" in Sweden. It is a generally recognized badge of mastery for Swedish folk musicians. Caroline is a member of serveral music groups and loves playing for folk dancing.
Workshop:
Tunes from Södermanland, Uppland and Dalarna.
Carolines repertoire and tradition consist mostly of tunes from Uppland, Dalarna and, above all, Södermanland. She will teach some slängpolskor, polskor, waltzes and schottis. Focus on dance and variation, style and the traditional rhythmic approaches from the province of Södermanland.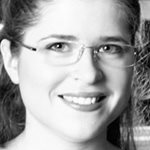 Har du frågor?
Kontakta Kundtjänst i Södertälje